Accident Repairs
Innovative technologies, digital capability and efficient processes makes the repair process easier for the customer. Less paperwork, phone calls and correspondence. Our electronic interface systems with Insurance companies makes the claim process simple and fast, enabling us to get you back on the road safely and quicker.
Average repair time for a driveable collision is 3-5 days.
We follow vehicle Manufacturer repair processes ensuring your vehicle is repaired correctly using OEM parts.
---
Insurance Claims
Accidents can be stressful, time consuming and highly inconvenient.
We have no alliances with any particular insurance companies which allows us to work in the best interest of the customer and not be dictated to by Insurers. Our reputation speaks for itself based on this, the majority of our custo mers come to us by choice, not because they were directed to us by their insurance company. 
All the you need to do is:
Lodge the claim
Nominate the repairer
We handle the rest and even assist you in making the claim and offer professional advice .
---
Bumper Repairs
Scuffed? Damaged bumper? we can handle anything from minor to major issues including tears, cracks, holes, scuffs, dents and tears.
We aim to provide the highest possible quality of workmanship in the shortest timeframe possible. We pride ourselves on the quality of our work, performance and customer service.
---
Paintless Dent Removal
Paintless dent removal uses specific tools to repair the body of the vehicle without effecting the paint on the area.
---
Custom Modifications
Need something custom? Full bare metal restorations to minor modifications. We work on show cars, competition vehicles, hot rods, street machines, everyday cruisers and more. Full resprays to touch ups and minor repairs. Buffing, polishing, paint rejuvenation... We can cater to your budget!
Services include
Rolled guards
Body scoops and
Body kits
We can also recommend or arrange contractors in other fields of automotive repair, window tint, painless dent removal, detailing, auto electrics, trimmers, wheels and tyres, mechanical, suspension specialists etc
---
Restoration work
Are you restoring a thing of beauty? Vulcan Panel & Paint can help with vehicle restoration and paint work to return your pride and joy's body to new. We understand that there is only one way to do this kind of work, the right way. No corners cut, no dodgy patch jobs, just good ol' fashioned body restoration, love, blood sweat and tears.
---
Painting and Colour Coding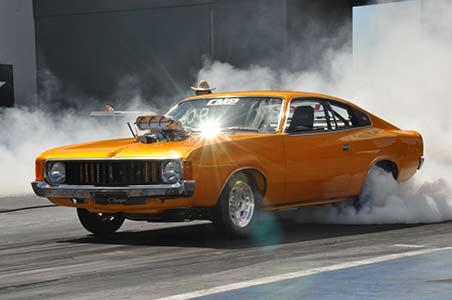 If you're looking for bumper, grill, spoiler, scoop, or any part of the body to be colour coded to your existing paintwork, come in and see us. We can match your colour perfectly to ensure any after market accessories look like they were factory fitted.
---
Paint Protection 
Your paint job get's a tough workout - baking sun, pouring rain, hail, sand blasting in the wind and more. To keep your paint looking as sharp as the day it rolled out of the spraybooth, you need to protect your paint - think of it as a kind of insurance for your paint. Call us and have a chat today about how we can keep your car's paint job looking brand new.